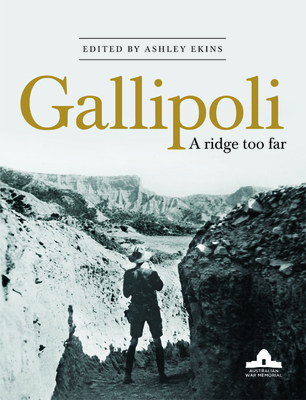 Gallipoli (Paperback)
A Ridge Too Far
Exisle Publishing, 9781921966934, 336pp.
Publication Date: August 15, 2015
* Individual store prices may vary.
Description
This new book about the Gallipoli battles arises out of a major international conference at the Australian War Memorial in 2010 to mark the 95th anniversary of the Gallipoli campaign. The conference drew leading military historians from around the world to bring multi-national viewpoints to the many intriguing questions still debated about Gallipoli. Keynote speaker, Professor Robin Prior of the University of Adelaide, author of Gallipoli: the end of the myth (2009), led a range of international authorities from Australia, New Zealand, Britain, France, Germany, India and Turkey to present their most recent research findings. The result was significant: never before had such a range of views been presented, with fresh German and Turkish perspectives offered alongside those of British and Australasian historians. For the resulting book, the papers have been edited and the text has been augmented with soldiers' letters and diary accounts, as well as a large number of photographs and maps.
About the Author
Ashley Ekins specialises in the history of the First World War and the Vietnam War. He has published widely on the role of Australian soldiers in the First World War and contributed chapters and edited, '1918 Year of Victory: The end of the Great War and the shaping of history' (Exisle 2010), and 'War Wounds: Medicine and the trauma of conflict' (Exisle 2011), which he co-edited with Elizabeth Stewart.
or
Not Currently Available for Direct Purchase