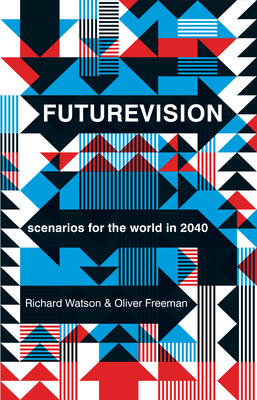 Futurevision
Scenarios for the World in 2040
Paperback

* Individual store prices may vary.
Other Editions of This Title:
MP3 CD (6/7/2016)
Description
The future is not what it used to be. In this volatile era, with the world changing rapidly, people are more curious than ever to know what lies ahead.
Will relentless consumerism end up destroying our planet? Or can science and technology allow us to innovate our way out of trouble? Perhaps a greater social consciousness and community-based living will take over -- or, conversely, the competition for limited resources may result in everyone fighting for themselves.
Drawing on these four possible futures, Richard Watson and Oliver Freeman invite us to examine critically the risks and opportunities to come. They discuss the key factors, trends, critical uncertainties, and wildcards that will shape the future, guiding us to a greater awareness of long-term problems and possible solutions -- and empowering us not only to adapt to what might happen, but also to shape our future and to generate change.
It's impossible to know for certain what the future holds, but we can remove some of its surprises by engaging in a meaningful debate about the choices we face now. This book shows us how.
Scribe Us, 9781922070098, 336pp.
Publication Date: October 29, 2012
About the Author
Richard Watson is a writer, speaker, and strategist who works with leadership teams to challenge existing thinking about what is obvious or inevitable. He is the founder and publisher of What's Next, a website that documents global trends, and the cofounder of Futures House Europe, a specialist scenario planning consultancy. He is the author of Future Files. Oliver Freeman is a career publisher, the cochairman of Third Millennium Publishing Australasia, and the cofounder, futurist, and leading scenario planner at the Neville Freeman Agency. He is also a cofounder of the digital companies eBooks.com, Leagle, the Larrikin Post, and homepageDAILY, and an adjunct professor at the University of Technology Sydney Business School.