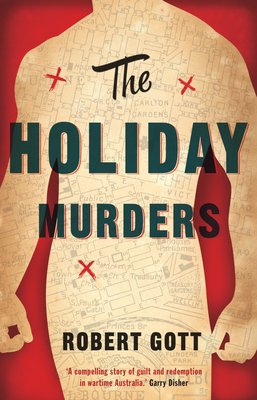 The Holiday Murders
Paperback

* Individual store prices may vary.
Description
On Christmas Eve, 1943, the newly formed but undermanned Homicide division of the Melbourne police force is called to investigate the vicious double murder of a father and son. When Military Intelligence becomes involved, Homicide's Inspector Titus Lambert must unravel the personal from the political.
If only the killings had stopped at two. The police are desperate to come to grips with an extraordinary and disquieting upsurge of violence. For Constable Helen Lord, it is an opportunity to make her mark in a male-dominated world where she is patronised as a novelty. For Detective Joe Sable, the investigation forces a reassessment of his indifference to his Jewish heritage. Racing against the clock, the police uncover simmering tensions among secretive local Nazi sympathisers as a psychopathic fascist usurper makes his move.
The Holiday Murders explores a little-known and sometimes violent corner of Australian history, and finds oddly modern echoes in its paranoia, xenophobia, and ugly fervour.
Scribe Us, 9781922070258, 320pp.
Publication Date: February 4, 2013
About the Author
Robert Gott is the author of the William Power trilogy of crime-caper novels set in 1940s Australia: Good Murder, A Thing of Blood, and Amongst the Dead. He has published many books for children and is also the creator of the comic strip The Adventures of Naked Man.