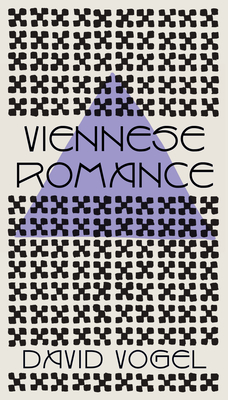 Viennese Romance
Hardcover

* Individual store prices may vary.
Description
Available in English for the first time, here is David Vogel's previously unknown novel that had literary Israel abuzz when it was published in 2012, almost one hundred years after the author started working on it.
David Vogel has long been regarded as a leading figure in modern Hebrew literature, and his work has been compared to that of Joseph Roth, Thomas Mann, and Franz Kafka. Vogel was thought to have written only a single novel: his masterpiece, Married Life, which was published to great acclaim in 1929. Yet he had been working on another novel, which was only discovered recently.
Set in the early 1900s, Viennese Romance tells the story of Michael Rost, an eighteen-year-old Jewish youth who travels to Vienna, hungry for experience. There, he forms passing relationships with everyone who crosses his path -- prostitutes, revolutionaries, paupers, army officers, and rich men alike. When a shady businessman takes the penniless Rost under his wing, he rents a room in the home of an affluent bourgeois family. He is seduced by the lady of the house while her husband is away on business, and shortly after begins an affair with her sixteen-year-old daughter as well. This love triangle threatens to destroy the entire family.
With a foreword that explains how this lost novel came to light, Viennese Romance is a seminal work that explores the conflicts faced by many Jewish intellectuals in early twentieth-century Europe. A compelling portrait of a decadent society, it also lays bare the obsessive-destructive nature of love.
Scribe Us, 9781922070388, 317pp.
Publication Date: May 27, 2013
About the Author
David Vogel was living in Vienna when World War I broke out, and he was arrested as an enemy alien. In 1923, he published his first collection of poems, and in 1929 emigrated to Tel Aviv. After a year he left for Berlin, and later settled in Paris. After the outbreak of World War II, he was imprisoned by the French as an Austrian citizen, and later by the Nazis as a Jew. In 1944, he was deported to Auschwitz, where he perished.
or
Not Currently Available for Direct Purchase