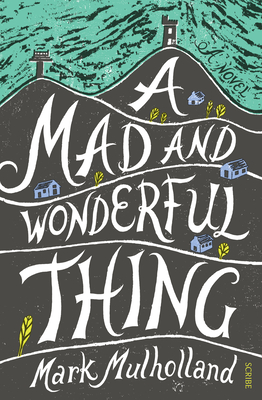 A Mad and Wonderful Thing
Paperback

* Individual store prices may vary.
Description
This is a passionate and heart-wrenching debut novel which brings to life Ireland's bitter, strife-torn history.
"You wouldn't get involved, Johnny, would you? What about those terrible bombs? You wouldn't do a bad thing, would you?"
In this passionate and heart-wrenching debut novel by Irish writer Mark Mulholland, we meet Johnny Donnelly--an intense young man who is in love with books, with his country, and with the beautiful Cora Flannery. But in his dark and secret other life he shoots British soldiers: he is an IRA sniper.
How can this be? As his two worlds inevitably move towards a dramatic collision, Johnny takes us on a journey through the history, legends, and landscapes of his beloved Ireland. In the end, Johnny has to make sense of his inheritance and his life, and he does so in a riveting, redemptive, and unforgettable climax.
Told in Johnny's unique voice, and peopled by a cast of extraordinary characters, A Mad and Wonderful Thing tells its tale lightly, but pulls a heavy load. It takes us beyond the charming, familiar, and often funny experiences of everyday life to the forces that bind people together, and that set them against each other--and to the profound consequences of the choices that they make.
Scribe Us, 9781922070876, 288pp.
Publication Date: March 13, 2018
About the Author
Mark Mulholland: Mark Mulholland was born and raised in a town on the Irish border, where he left school at sixteen. He now lives with his wife, their four children, and a large library of second-hand books in a farmhouse in France. A Mad and Wonderful Thing is his first novel, and is currently being developed for film.