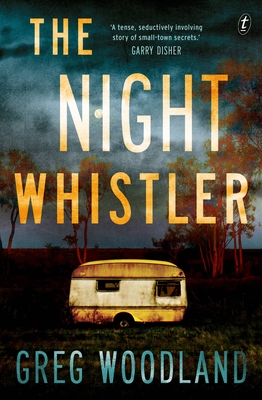 The Night Whistler
Paperback

* Individual store prices may vary.
Description
An old van in the scrub, a phantom caller, and a long-forgotten murder. A lonely cop and an inquisitive kid must make the connection...
It's 1966 and the Australian Summer is as unrelenting as ever. Hal and his family have just come to live in Moorabool. On a day out, battling the heat, Hal and his little brother are exploring the creek near their new home when they find something almost too gruesome to believe... Enter Constable Mick Goodenough. Recently demoted from his big-city job as a detective, Goodenough is also new in town - and one of his dogs has gone missing... He soon finds out, pets have a habit of disappearing in Moorabool. Soon, Hal's mother starts getting late-night phone calls. A man whistling, then hanging up. Only Goodenough, alone among the Moorabool cops, takes her seriously. But will that be enough to keep this young mother and her young sons safe?
Nostalgic yet immediate, simmering with small-town menace, Greg Woodland's debut populates the rural Australia of the '60s with memorable characters and near-unbearable tension. Who is the night whistler, and just what does he want with Hal's family...?
Text Publishing Company, 9781922330093, 400pp.
Publication Date: May 11, 2021
About the Author
Greg Woodland is an author, screenwriter, and director. He works as a freelance script editor and consultant for film funding bodies and the Australian Writers' Guild. The Night Whistler is his first novel.