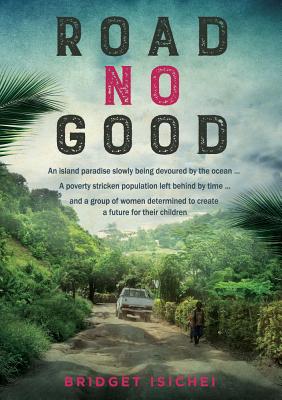 Road No Good
Paperback

* Individual store prices may vary.
Description
Bridget Isichei wanted to help people and make a real difference in the world. However, she had no idea what she was in for when she accepted a two-year volunteer post to train women to be pre-school teachers in the popular tourist destination of Vanuatu. But instead of cocktails by the sea in a luxury resort, Bridget found herself in Luganville, a shantytown whose people were still practicing black magic and wearing the same fashions bought in by missionary women in the 1800s. Worse was to come. Bridget soon discovered that in Vanuatu's hierarchy women were ranked lower than pigs, and the elevated status of men was seen as God-given. When Bridget decided to enroll the women she was working with in a correspondence teaching course, she could never have predicted the fierce opposition her plan would face from every corner of the community. The outcry was uproarious: women should know their place—and know better than to try to improve themselves! Road No Good is a ground-level account of the journey of a group of the world's least fortunate women to become the first educated women on their island and control their own destinies. It is also Bridget's story, as she learns from these women the art of gratitude, faith, and contentment even in the face of unimaginable adversity and loss. This is a true story of hope and heart, and of the resilience and capacity of the human spirit to achieve greatness against the odds.
Finch Publishing, 9781925048827, 256pp.
Publication Date: February 1, 2017
About the Author
Bridget Isichei has worked in the early childhood education sector in New Zealand, England, Thailand, and Vanuatu. She has been recognized as an early childhood education (ECE) center manager for achieving an "excellent rating" ranking her ECE service in Australia's top 30. Bridget has been nominated for the HESTA advancing pedagogy and practice award and has written for Australia's most prominent early childhood education publication, Every Child Magazine.
or
Not Currently Available for Direct Purchase