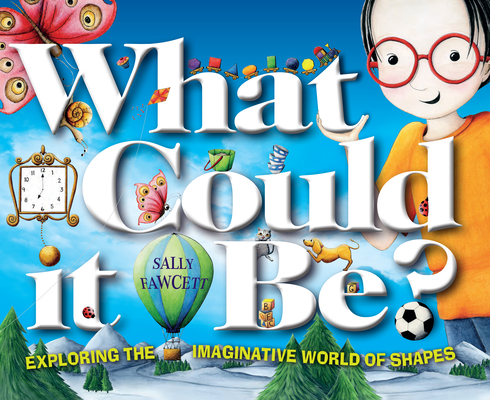 What Could It Be? (Hardcover)
Exploring the Imaginative World of Shapes
EK Books, 9781925335026, 32pp.
Publication Date: June 15, 2016
* Individual store prices may vary.
Description
This concept book for kids is all about unleashing creativity, thinking outside the square and opening the mind to possibility! Part picture book, part artistic inspiration, What Could It Be? is an interactive adventure for pre-primary and primary school-aged children organised into paired double-page spreads. The first spread in each pair introduces a basic geometric shape (square, circle, triangle, etc.) and then opens the door for creative thinking by posing the question, 'What else could it be?'
The following spread provides the answer, with the focus shape transformed into many objects in a glorious artwork. These pages provide a further interactive element as kids are encouraged to find specific objects and count the 'hidden' shapes. The reader is guided through the pages by the character of a young boy, who allows many aspects of his world to be 'discovered' via the detailed illustrations. The last page challenges kids to create their own illustrations inspired by a geometric shape.
About the Author
Sally Fawcett is a primary school teacher with a passion for art, creative writing and education. Her three children are a constant source of inspiration for ideas, and have triggered many of her writing and illustrating adventures. Sally's motivation for creating picture books is to engage adults and children in a shared experience that will hopefully foster a life-long love of reading, creativity and tapping into the power of the imagination.
Praise For What Could It Be?: Exploring the Imaginative World of Shapes…
"I used this amazing text as inspiration for my Junior Primary Digital Technologies classes today. All five classes were so engaged with the story and the cleverly crafted illustrations. It promoted a great deal of oral language about the endless possibilities of what the shapes could be and inspired some real creativity in my students. We used the 2Simple Software, to create our own graphic artworks using shapes. This text has endless possibilities for students of all ages. It is engaging, creative and inspiring."
- Bree Waller, June 2016
"Original, unique, as educational as it is entertaining...especially recommended for family."
- Children's Bookwatch
"The searching element is great for group discussion ... contextualised fun"
- School Librarian
"This clever concept encourages full interaction which makes the text perfect for classroom read alouds, encouraging children to make connections with hidden shapes found in their environment."
- Educating Young People