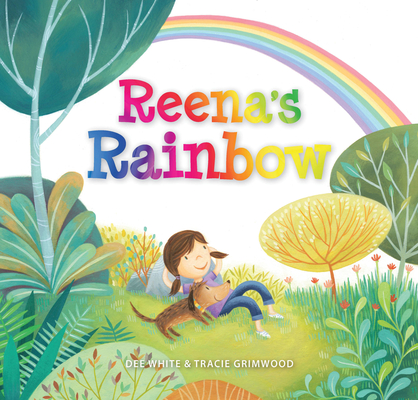 Reena's Rainbow (Hardcover)
EK Books, 9781925335491, 32pp.
Publication Date: September 1, 2017
* Individual store prices may vary.
Description
In this story, Reena is deaf, and Dog is homeless, but they are also so much more than that. At first Reena and Dog feel like they don't belong, but when they form a unique bond of friendship with the children in the park, they discover that everyone is different in their own special ways. 

Reena's Rainbow is about friendship, diversity, and acceptance. It sends the message that true friends will always accept your differences and love you just the way you are.
About the Author
Dee White wanted to be a writer since she was 7 years old, and has now published 16 books for children and young adults. She has been lucky enough to combine her loves of writing and travel into a career that takes her all over the world writing, researching, and presenting workshops. Dee is also a certified writing teacher and mentor, passionate about encouraging new authors.
Tracie Grimwood graduated from Swinburne University with a degree in graphic design and has worked as an illustrator ever since. Her paintings have been exhibited in a number of shows, and she has a wide range of illustration clients both locally and overseas.
Praise For Reena's Rainbow…
"We are like the colours of the rainbow . . . all different. But when we stand together we are one'. So says Reena's mother when Reena feels she doesn't belong. She finds a constant and faithful friend and together they become part of the rainbow. A heartwarming story illustrated with a rainbow palette."
- Pinerolo Newsletter
Reena's emotions are gently portrayed, and the illustrations softly match the tone of the story line, doing a particularly good job at developing the relationship between Dog and Reena.
- Kirkus Review