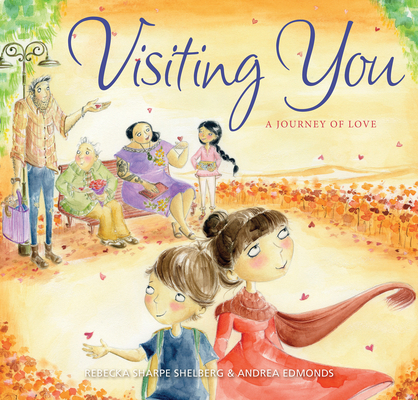 Visiting You (Hardcover)
EK Books, 9781925335668, 32pp.
Publication Date: March 6, 2018
* Individual store prices may vary.
Description
Setting out to visit a loved one, a child curiously asks a fellow commuter, "Who are you going to visit?" In answer to this simple question, the child learns about the love and loss in the life of a stranger: a father who lives apart from his small daughter, a husband who has lost his wife, a granddaughter who is forgotten by her grandfather, and a mother who fears for her son's recovery. After each conversation, the child understands that the other commuters have someone in their lives that they love "as much as I love you," and it is this understanding that allows the child to explore the most universal of human experiences: the power of love in the many different forms that it can take. Visiting You also explores a sense of community. Under her mother's supervision, a young child reaches out and connects with the people around them; they're not scared of strangers, or people who might 'look' scary, or people who are different to them. Sometimes it can take conscious decision and determination to look past outward appearances. Visiting You encourages us to find the similarities between people instead of focusing on differences, to recognize some part of ourselves in the life of a stranger.
About the Author
Rebecka Sharpe Shelberg is a librarian, children's author and general book enthusiast, who lives in Sydney, Australia, with her bearded husband, two small mischievous children, two fluffy dogs, and a bearded dragon. Though she is obsessed with books of all kinds, she is particularly enamored with picture books and would happily spend an entire day (and a year's salary) in a good book store. Her first picture book, Reflection, was a CBCA Notable book for 2017.
Andrea Edmonds is an artist and illustrator who has worked on children's books, greeting cards, stationery, commissioned artworks and animation. She loves developing story and character ideas fueled by a stash of dark chocolate and countless cups of tea.
Praise For Visiting You…
"The common theme among all the memories and relationships is the element of love and longing for those we love when we're apart; and how sharing and basking in memories can make us feel connected with those we long to have near."
- Reading Time
or
Not Currently Available for Direct Purchase