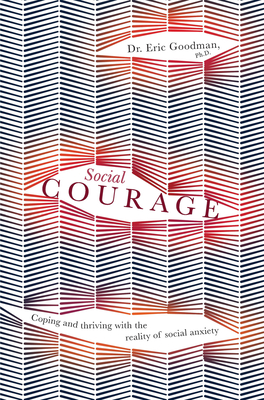 Social Courage (Paperback)
Coping and thriving with the reality of social anxiety
Exisle Publishing, 9781925335750, 232pp.
Publication Date: August 7, 2018
* Individual store prices may vary.
Description
Many people walk around with a secret: they experience social anxiety! At the same time, they are bombarded by messages from books, articles, and gurus that lead them to believe that social anxiety is a disease that needs to be cured. Consequently, along with social anxiety, they carry shame - believing that there is something wrong with them that must be fixed before they can live a 'normal' life. Often, they are waiting for the magical day when their social anxiety vanishes forever before pursuing their social goals, such as increasing friendships, finding a romantic partner, or advancing in their career. The problem is that social anxiety is normal and, to some degree, it will remain a lifelong companion. Social Courage presents a step-by-step, structured program for minimizing suffering in the face of social anxiety while giving readers the tools to boldly go towards their social goals. It combines strategies from Cognitive Behaviour Therapy, Acceptance and Commitment Therapy, and Compassion-Focused Therapy to form 'CBT 2.0', to help readers cope and thrive with anxious thoughts and emotions using practical exercises and case studies. Whether readers are struggling with social anxiety of phobic proportions or are just held back when it comes to public speaking or meeting a specific social goal, Social Courage presents a path forward while minimizing suffering along the way.
About the Author
Dr. Eric Goodman, Ph.D., is a clinical psychologist and anxiety disorders and OCD specialist. His private practice is in San Luis Obispo, California, and he is a lecturer at California Polytechnic State University. He is the author of Social Courage: Coping and thriving with the reality of social anxiety (Exisle) and Your Anxiety Beast and You (Exisle). He lives in San Luis Obispo with his wife, three kids, dog, and their anxiety beasts.
Praise For Social Courage: Coping and thriving with the reality of social anxiety…
"Readers who struggle with social anxiety should find Goodman's clearly explained advice to be usable and appealing."
- Publishers Weekly