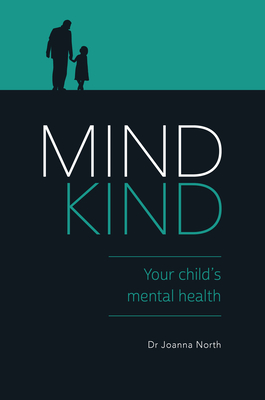 Mind Kind (Paperback)
Your Child's Mental Health
Exisle Publishing, 9781925335941, 256pp.
Publication Date: July 9, 2019
* Individual store prices may vary.
Description
Mind Kind: Your Child's Mental Health gives vital insight into the world of mental health and provides a value based system to help parents and caregivers to connect with their children and support them towards positive mental health and wellbeing. As a practising psychotherapist, Dr Joanna North is an expert in the field and has helped many parents to grow strong and healthy minds. Chapters are devoted to behaviour management; helping children through difficult times; and developing a 'Mind Kind approach' to mental health conditions such as stress, anxiety and depression. Family break-ups, divorce and step-parenting receive special attention, while there is also a chapter dedicated to eating disorders and their link to mental health. In addition, Dr North addresses common parental misunderstandings about mental health and provides effective tools and strategies for every age and stage of childhood to create an environment that promotes positive mental wellbeing.
About the Author
Dr Joanna North is a Doctor of Psychotherapy, a Chartered Psychologist and a Chartered Scientist with 30 years of experience working with children, adults and families. She lives in the UK where she works as an expert witness for the Family Court and runs a private clinical practice.  Her books include How to Think About Caring for a Child with Difficult Behaviour (2010), Mindful Therapeutic Care for Children (2014), and Mind Kind (2018). Jo has been recognized by the British Psychological Society with the 2017 CPS Distinguished Contribution to Psychology in Practice Award for her work with adopted children.