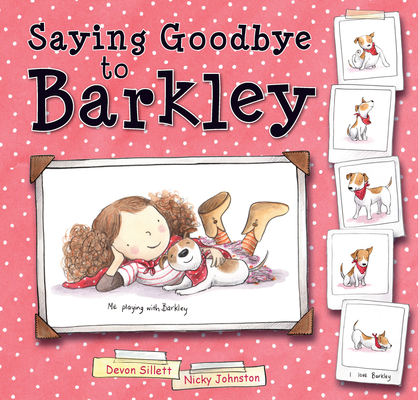 Saying Goodbye to Barkley (Hardcover)
EK Books, 9781925335965, 32pp.
Publication Date: March 12, 2019
Other Editions of This Title:
Paperback (2/11/2020)
* Individual store prices may vary.
Description
Olivia and her dog Barkley are inseparable. He's her sidekick, her partner in crime-fighting - they're the perfect pair. But then, Barkley dies and Olivia is heartbroken. She dreads falling asleep because waking up without Barkley is just too sad. Gradually, however, she realizes that Barkley wouldn't want her to be unhappy for the rest of her life. So she thinks of a way that she cannot only get her own happiness back, but also give happiness to another animal, by adopting a new dog from an animal shelter. And so Spud joins the family. Spud is a terrible sidekick and crime-fighter - she wants to play with the bad guys not catch them! In fact, Spud couldn't be less like Barkley, but Olivia grows to love her very much because she's just as special in her own way.
About the Author
Devon Sillett is a former radio producer, turned writer and reviewer. Born in the US, Devon now calls Australia home. She has loved books as long as she can remember — so much so that she even married her husband Matthew in a library! Currently, she teaches in the writing department at the University of Canberra, where she is also a PhD student, researching Australian children's picture books. If she isn't writing or reading, you'll find her playing Lego or hide-and-seek with her two young sons, Jay and Aaron. Her titles with EK Books include The Leaky Story, Scaredy Book, and Saying Goodbye to Barkley.
Nicky Johnston is an educator, speaker and author/illustrator of children's books. She is passionate about promoting emotional resilience in children and raising awareness of mental health issues. Her love of teaching sees her kept busy with school visits and presenting at workshops and conferences. Her previous titles with EK Books are 'Grandma Forgets', 'The Fix-It Man' and 'At the End of Holyrood Lane'.