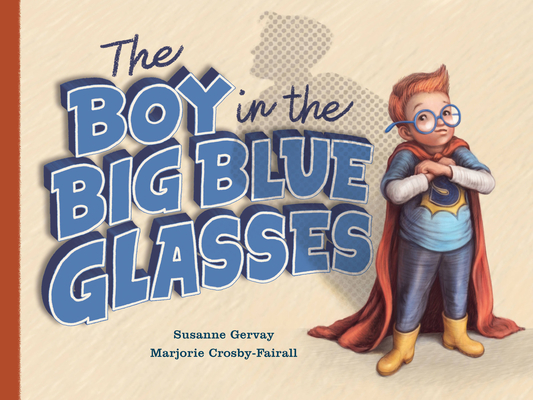 The Boy in the Big Blue Glasses (Hardcover)
EK Books, 9781925335996, 32pp.
Publication Date: July 9, 2019
Other Editions of This Title:
Paperback (6/9/2020)
* Individual store prices may vary.
Description
Sam doesn't like his new glasses. They make his ears hurt. His parents say he looks handsome in them. But Sam just wants to look like himself. His teacher doesn't recognize him; she says he must be a new superhero. But Sam doesn't want to be a superhero. He just wants to be himself. At least his best friend George recognizes him and thinks he looks okay. Sam does everything he can to lose his glasses but they keep being found. And then things get even worse, and Sam has to cope with googly-eyed turtles and giant penguins! Eventually, with a bit of confidence and a lot of humour, Sam finds out that wearing glasses isn't so bad - and people still like him just the way he is after all.
About the Author
Susanne Gervay is an award winning Australian author, educational consultant and children's book advisor who had published 15 previous children's book titles as well as anthologies. She is recognized for her youth literature on social justice with her I am Jack series focusing on school bullying.  Among other awards, Susanne has received the Lifetime Social Justice Literature Award for Children's Literature from the International Literacy Association and the Order of Australia. She is the Regional Advisor for SCBWI Australia East & New Zealand. Her books are endorsed by Room to Read, Cancer Council, Alannah & Madeline Foundation, Variety, Life Education, and anti-bullying organizations.
Marjorie Crosby-Fairall is a designer and freelance illustrator of 7 previous children's books. A dual citizen of Australia and the USA, Marjorie was raised on a farm in California with a menagerie of rescued animals. She devoured picture books as a child, examining the detail of their illustrations. Her books have appeared on the Premier's Reading Challenge lists, and she won the CBCA Eve Pownall Award for her first picture book.