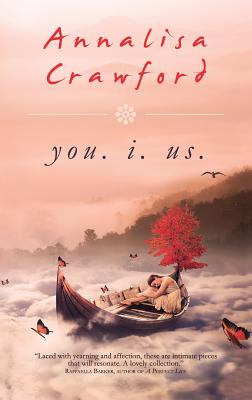 You. I. Us.
Paperback

* Individual store prices may vary.
Description
In 'You. I. Us.' Annalisa Crawford captures everyday people during poignant defining moments in their lives: An artist puts his heart into his latest sketch, an elderly couple endures scrutiny by a fellow diner, an ex-student attempts to make amends with a girl she bullied at school, a teenager holds vigil at his friend's hospital bedside, long distance lovers promise complete devotion, a broken-hearted widow stares into the sea from the edge of a cliff where her husband died, a grieving son contacts the only person he can rely on in a moment of crisis, a group of middle-aged friends inspire each other to live remarkable lives. Day after day, we make the same choices. But after reading 'You. I. Us.' you'll ask yourself, "What if we didn't?"
Vine Leaves Press, 9781925417173, 108pp.
Publication Date: June 10, 2016