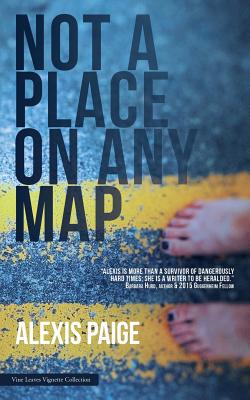 Not a Place on Any Map
Paperback

* Individual store prices may vary.
Description
Not a Place on Any Map, winner of the 2016 Vine Leaves Vignette Collection Award, explores the switch-backing emotional terrain of traumas and triumphs, as well as the disparate landscapes where they unfold. In rich, evocative snapshots of Chicago, the desert Southwest, California, New England, and Texas, the book traces a peripatetic childhood shaped by loss and dislocation that tumbles into an early adulthood spent chasing excitement from coast to coast and abroad. After being raped in Italy on her first trip to Europe at twenty-five, the author goes adrift in despair from which only drugs and alcohol provide escape. The flash lyric essays in this debut collection pursue a lost sense of self and home after trauma, but as the author discovers, home is not a place marked neatly on any map. Reaching recovery takes years and detours through depression, blurred landscapes, rehab, and jail. Ultimately, the book maps not home at all, but a truer place, one made all the sweeter for having travelled so far to find it.
Vine Leaves Press, 9781925417203, 88pp.
Publication Date: December 5, 2016