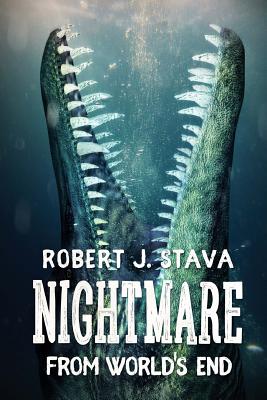 Nightmare From World's End
Paperback

* Individual store prices may vary.
Description
In the aftermath of a major hurricane, a massive antique crate washes up on the shore of Raadsel Point. It's smuggled cargo from the wreck of the Edmund Wood, an unregistered transport returning from a very unusual expedition. . . a ship that went down in the deepest and most dangerous part of the Hudson known as 'The World's End'. The nightmare creature it contains is about to unleash havoc on the citizens of the sleepy river village of Wyvern Falls and inadvertently draw to it a predator thought extinct a millennia ago. It will come down to two people to figure out what both these creatures are and how to stop them: expat CID Detective John Easton and American Indian anthropologist Sarah Ramhorne. The two of them will have to unravel local Indian myths, outmaneuver a corrupt mayor, a failing Ancient Astronaut Theorist TV show and an overzealous Green Folk Festival if they are to stand any chance of saving the day.
Severed Press, 9781925493870, 248pp.
Publication Date: October 26, 2016