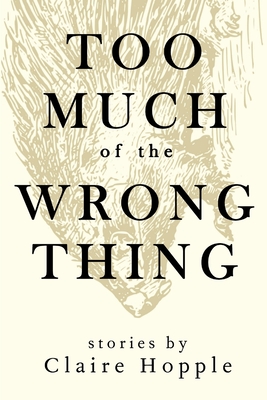 Too Much of the Wrong Thing
Paperback

* Individual store prices may vary.
Description
"At first glance Claire Hopple's stories appear delightfully off kilter, even laugh-out-loud funny, but the flashes of wisdom start early in this collection and they don't stop. This is a world of constant disorientation where people aim for connection and gamble on intimacy, no matter how precarious. Hopple's small towns are in decline and her families are fragile. Everybody lives here: older relatives who unravel or disappear; a sibling tipping over into frightening criminality; three generations of women with the same name in the same house who manage to lose each other; a hitchhiker who proves the lie of American life; a couple of friends from childhood, forever connected in a web of communal memory. After watching Hopple's characters question the scripts they've been handed, we are left to marvel at the hard work of being lost." Jan Stinchcomb, author of 'Find the Girl'
Truth Serum Press, 9781925536331, 180pp.
Publication Date: March 26, 2017