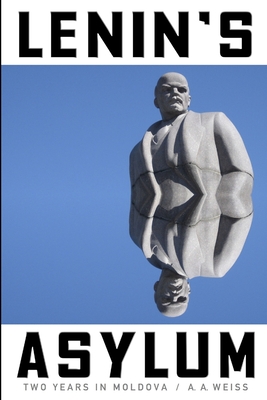 Lenin's Asylum
Paperback

* Individual store prices may vary.
Description
The best travel writers are cool-headed, reliable reporters who offer us rare glimpses into foreign lands. Through such stories, we experience the writer's transformation from outsider to insider, and witness a blossoming love affair with the people, the land, the history. Weiss invites us into Moldova, the poorest country in Europe ... and teaches us the importance of immersing oneself in another culture, reminding us that sometimes to find ourselves, we must risk getting lost. Angela Morales, author of 'The Girls In My Town' Like many Peace Corps volunteers, A. A. Weiss was sent to serve in a country that did not exist when he was born. Moldova? Part of the magic of the volunteer experience is a place you've never thought about becomes your entire world for two long years. Weiss writes beautifully, and brings the post-Soviet society to life, with humor, keen observation, and compassion. Peter Hessler, author of 'River Town' and 'Oracle Bones'
Everytime Press, 9781925536508, 296pp.
Publication Date: February 27, 2018