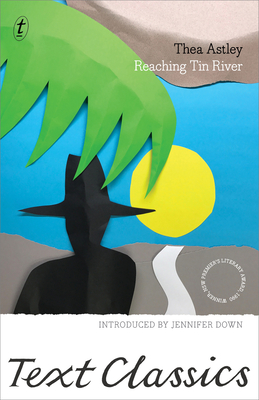 Reaching Tin River (Paperback)
Text Classics, 9781925603552, 224pp.
Publication Date: March 12, 2019
* Individual store prices may vary.
Description
"Beautifully written." --Publishers Weekly
"Intelligent, fresh, and new." --Kirkus
First published in 1990. Winner of the Christina Stead Prize for Fiction. Young Australian Belle, the daughter of an American musician, looks back on the people and forces that shaped her life. Researching in the archives Belle discovers the long-dead Gaden Lockyer, a colonial pioneer in Jericho Flats, and becomes obsessed. Belle's quest for Lockyer is her way of coming to terms with the past--her mother, "a drummer in her own all-women's group"; her absent American father; and her ineffectual husband. Astley's satire at its sharpest and most entertaining.
About the Author
Thea Astley was born in Brisbane in 1925. She was a teacher by profession. In 1958 Astley's first novel, Girl with a Monkey, was published. Over the next four decades she published frequently. Astley won the Miles Franklin Literary Award for The Well Dressed Explorer (1962), her third novel. From the late 1960s until 1980, when she began to write full-time, Astley worked at Macquarie University. Astley won the 1989 Patrick White Award and became an Officer in the Order of Australia in 1992. Her last novel was Drylands (1999), her fourth Miles Franklin winner. A lifelong chain-smoker famed for her sharp wit, Thea Astley died in 2004. She remains one of the most distinctive and influential Australian novelists of the twentieth century.