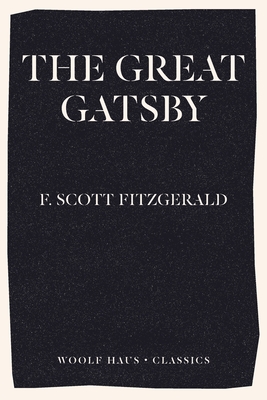 The Great Gatsby (Paperback)
Woolf Haus Publishing, 9781925788839, 142pp.
Publication Date: May 6, 2020
Other Editions of This Title:
Paperback (9/30/2004)
Paperback (7/27/2009)
Paperback (10/27/2020)
Hardcover (6/30/2020)
Paperback (6/22/2020)
Paperback (5/30/2010)
Paperback (4/8/2020)
Paperback (1/13/2021)
Paperback (6/30/2020)
Paperback (6/15/2013)
Hardcover (6/30/2020)
Paperback (1/1/2014)
Hardcover (6/1/1996)
Paperback (1/19/2020)
Hardcover (8/1/2019)
* Individual store prices may vary.
Description
The Great American Novel of love and betrayal in the Jazz Age.
Considered one of the all-time great American works of fiction, F. Scott Fitzgerald's The Great Gatsby is a consummate summary of the "roaring twenties", and a devastating expose of the "Jazz Age".
After the war, the mysterious Jay Gatsby, a self-made millionaire pursues wealth, riches and the lady he lost to another man with stoic determination. He buys a mansion across from her house and throws lavish parties to try and entice her. When Gatsby finally does reunite with Daisy Buchanan, tragic events are set in motion. Told through the eyes of his detached and omnipresent neighbour and friend, Nick Carraway, Fitzgerald's succinct and powerful prose hints at the destruction and tragedy that awaits.
Fitzgerald's glorious yet ultimately tragic social satire on the Jazz Age encapsulates the exuberance, energy and decadence of an era.
'A classic, perhaps the supreme American novel' -Sunday Times, Books of the Century
'More than an American classic; it's become a defining document of the national psyche, a creation myth, the Rosetta Stone of the American dream' -The Guardian
'An unquiet masterpiece whose mystery never fails to exert its power' -Observer, The 100 Best Novels in English
'Fitzgerald's mythologizing of the social whirl, his casting of American types as archetypes, his framing of psychology as destiny, of style as divine grace, captured its moment. He offered glamour along with compassion and consolation, a sense of sad magic along with the expansive glow of romance.' -The New Yorker