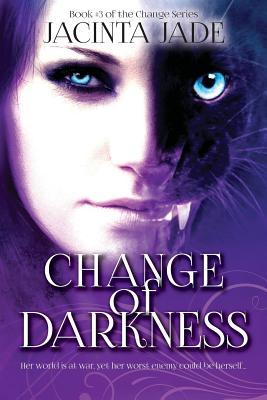 Change of Darkness (Paperback)
Moshpit Publishing, 9781925814354, 420pp.
Publication Date: July 30, 2018
Other Editions of This Title:
Paperback (7/29/2018)
* Individual store prices may vary.
Description
Don't miss the exciting third instalment in the Change Series
Change of Darkness follows on from the exciting events in Change of Edict.
When confronted with a choice, just what will Siray give, to save her friends, and the love of her life...?
Captured by the enemy, Siray and her friends are forced into a brutal training program that aims to convert them into loyal Faction soldiers, and they quickly learn the truth of their foe's terrible motto, only the strong survive.
After losing Deson and Jorgi, Siray and the others risk death planning an escape and, while fighting to survive their harsh new environment, Siray finally realises who her heart truly belongs to.
Yet the mysterious, commanding figure that has haunted her dreams is watching closely, and Siray soon finds her future forever altered as her real enemy finally reveals himself and his plans.
She must survive.
So she will Change.
And become something new...
Purchase your copy now to find out what happens in this exciting release