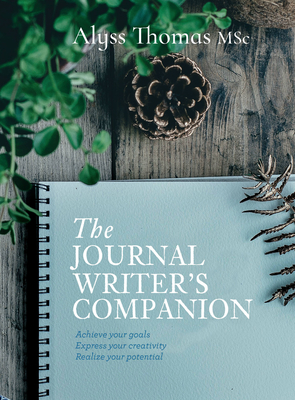 The Journal Writer's Companion (Hardcover)
Achieve Your Goals - Express Your Creativity - Realize Your Potential
Exisle Publishing, 9781925820041, 272pp.
Publication Date: September 10, 2019
* Individual store prices may vary.
Description
Numerous studies show that journal writing is a fantastic resource that can significantly impact your life, but few people know how to go about it effectively in order to gain lasting positive results. The Journal Writer's Companion aims to change this. Designed to be a clear, practical guide to using journal writing to help you succeed in any area of life and work, it is also a comprehensive reference source to all of the different types of journaling techniques, from gratitude journals to bullet journals, legacy journals to art journals.

An experienced psychotherapist and writing coach, Alyss Thomas explains how these various approaches to journaling can be adapted and combined in innovative ways to create a unique, personalized method that works for your life and your goals. You do not need to use any other journaling books or use any pre-printed journals. Instead, you can use any blank notebook, or set up your journal on a computer or online, using the guidance contained here on how to structure it to specifically meet your needs. The result is the only guide you'll ever need to achieve personal and professional success the journaling way!
 
About the Author
Alyss Thomas is an experienced writer, coach and therapist and has worked as a writing coach for more than 20 years. She is the author of The 1000 Most Important Questions You Will Ever Ask Yourself (Exisle, 2005) and The Journal Writer's Companion (Exisle 2019).
Alyss has helped hundreds of students use journals as a learning tool. This book came to life through her own journaling practice when she discovered she was getting incredible results in life areas she was journaling, compared with the ones where she had not written any journals.