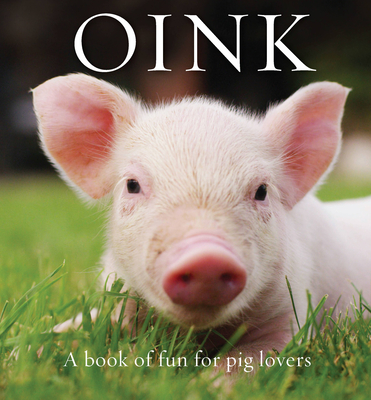 Oink (Hardcover)
A Book of Fun for Pig Lovers (Animal Happiness)
Exisle Publishing, 9781925820102, 160pp.
Publication Date: November 12, 2019
* Individual store prices may vary.
Description
Pigs rock! And more and more people — including superstars such as George Clooney and Miley Cyrus — have discovered all the delightful characteristics that make them such endearing pets. Pigs are smart, they can learn tricks, they're actually incredibly clean, and they're communicative, social animals. Oink is celebration of these wonderful creatures and the perfect gift for anyone who has ever fallen under a pig's spell! Featuring memorable quotes from people such as Winston Churchill, George Bernard Shaw, John Howard, Shelley Duvall and A.A. Milne, each accompanied by a beautiful photograph, this is a book that's guaranteed to make you smile.
About the Author
Renée Hollis is an author, photographer and organizer of collaborative projects for creative artists. Prior to running the Timeless Wisdom International Writing Challenge, she created two national photographic competitions in New Zealand, as well as an international photographic competition celebrating African children — she was amazed at the response, receiving entries from photographers working for high-profile organizations such as National Geographic and Getty Images. The winning entries from these competitions were published in the books Aroha: Love (2008), Calle Me Kiwi (2013) and Celebrate African Children (2013). In 2016, Renée completed her Diploma in Writing for Creative Industries, reigniting her love of writing. Her goal with the 'Timeless Wisdom' series is to create a fantastic opportunity for both new and practised writers to share a powerful message with thousands of readers and contribute to be a highly collectible, beautifully produced series.