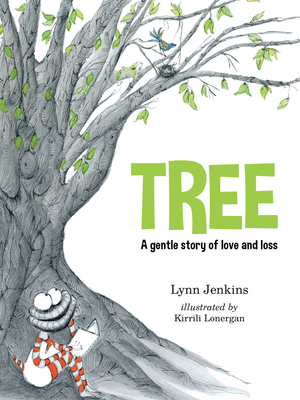 Tree (Paperback)
A Gentle Story of Love and Loss (Lessons of a LAC)
EK Books, 9781925820126, 32pp.
Publication Date: September 15, 2020
* Individual store prices may vary.
Description
The fifth book in the popular 'Lessons of a LAC' series, Tree is a gentle story of loss that helps children to learn how to say goodbye and process grief.
Tree is the much-loved centrepiece of the community, where Calmsters and Little Anxious Creatures come to relax, play and socialize. But one day Curly and Loppy notice that Tree's leaves are starting to fall — at the wrong time of year — and Tree's bark is flaking. It seems that it's Tree's time to leave.
At first, Loppy reacts hysterically. Then sadness sets in. Fortunately, Curly is able to teach Loppy how to handle losing his beloved Tree; how to accept that he is leaving, say goodbye, and both celebrate and commemorate Tree's life. Loppy is able to find peace in remembering how much Tree meant to him, and in the knowledge that he will never forget what a great friend Tree was.
All children come across loss in their life, whether it's the loss experienced when a family changes, or when they lose a pet, change friendships, or a loved one dies. Their feelings and reactions to loss and change are powerful and it is vitally important for them to know how to deal with them; to acknowledge them as they work through their grief. Tree is a simple and gentle introduction to talking about loss with young people, and helping them manage the difficult emotions that come with it.
About the Author
Lynn Jenkins is a clinical psychologist, author and mother of three. Lynn is passionate about early intervention in the social and emotional development of children. She has written three picture books on the topics of anxiety and worry (Lessons of a LAC, Brave and Perfect Petunias), a picture book on mindfulness for children called Ollie's Treasure, as well as two non-fiction titles for adults, Best Start and School Start.
Kirrili Lonergan is a children's book illustrator, art therapist and mother of four. She has illustrated several picture books (Lessons of a LAC, Brave, Perfect Petunias, Ollie's Treasure and Dandelions) as well as creating designs for clothes, prints and pottery. She is passionate about illustrating picture books that have a 'healing' message and has a great understanding of the need for such books as a result of her previous work as a paediatric nurse.