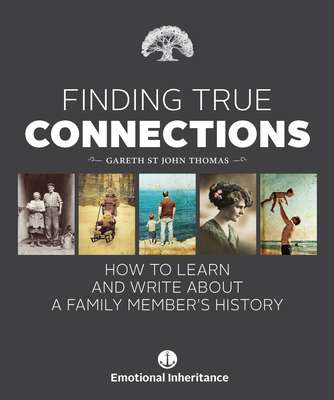 Finding True Connections (Hardcover)
How to Learn and Write About a Family Member's History
Emotional Inheritance, 9781925820157, 232pp.
Publication Date: October 15, 2019
* Individual store prices may vary.
Description
Our individual memories define us. Our tribal memories unite us. If these are missing, parts of us are missing too. The Emotional Inheritance division of Exisle Publishing works with a global team of psychologists, writers and historians to provide a premium interview and story production service, to capture the life stories of elderly family members. This approach is in line with emerging social trends to once again honour and value our ancestors, and is intended to help these generations capture their stories so that they can leave a lasting, meaningful legacy. Now, Finding True Connections clearly and simply sets out the steps necessary for you to undertake this process yourself, without an external interviewer. Designed as a series of double-page spreads, on the left-hand page is a prompt question while, on the facing page, notes provide context to the question and tips and guidance for how to gain the most meaningful answers.
About the Author
Gareth St John Thomas has been immersed in the world of books since he started working in his father's publishing company at the age of 6, packing books. His publishing career has taken him around the world, and since founding Exisle Publishing 25 years ago, he has seen the company grow to distribute its titles in the US, Canada, UK, Australia and New Zealand, as well as the development of its children's picture book imprint, EK Books. Gareth has always enjoyed looking at life from a child's perspective and 'Grandpa's Noises' gives him the opportunity to explore this in print.