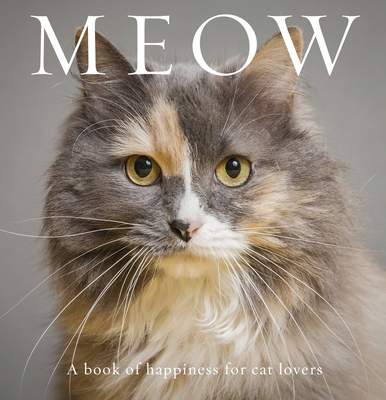 Meow (Hardcover)
A Book of Happiness for Cat Lovers (Animal Happiness)
Exisle Publishing, 9781925820225, 160pp.
Publication Date: October 15, 2019
Other Editions of This Title:
Paperback (3/1/2016)
Hardcover (3/15/2015)
* Individual store prices may vary.
Description
Cats have a way of walking into our lives and making themselves right at home. No cat lover can imagine life without a feline presence — even if it is only as fleeting as the occasional conversation with a neighbourhood stray. For all those who have succumbed to the charm of the cat comes the third edition of Meow: A book of happiness for cat lovers. A compendium of delightful and sometimes hilarious quotes captures the essence of this fascination. Some are by famous people (Mark Twain, Jean Cocteau, Ernest Hemingway) and others are philosophical, or light-hearted — all are memorable. Accompanied by beautiful and heart-warming photography, this classic bestseller is now pouncing back into hard-back in a high-quality gift format for a collection to truly treasure. The result is a book to be enjoyed, savoured and dipped into again and again.
About the Author
Anouska Jones is a publisher, editor, book reviewer and writer. She is the Publisher for Exisle Publishing and EK Books, and is the Senior Editor of children's literature website Kids' Book Review. She lives on her rural property with her husband and daughter, three horses, eight chickens, three ducks, two dogs, one cat and one budgie.