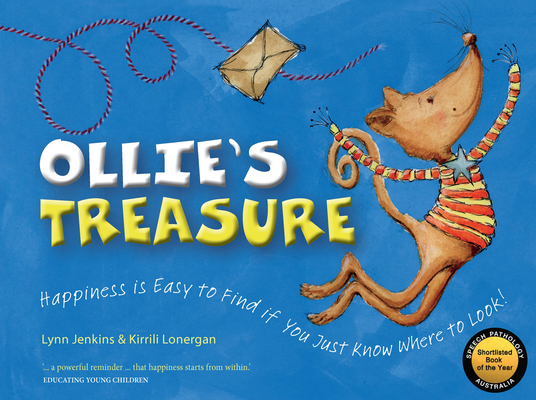 Ollie's Treasure (Paperback)
Happiness is Easy to Find if You Just Know Where to Look!
EK Books, 9781925820263, 32pp.
Publication Date: October 15, 2019
* Individual store prices may vary.
Description
Ollie's Treasure is tale of mindfulness for young, developing minds. It's a story about how simply noticing and taking in what is on offer to our senses can lead to the Holy Grail of treasure — happiness. Ollie's Treasure takes children on a treasure hunt. Ollie's grandma sends him a treasure map that promises to lead him to 'something that will make him happy always'. Of course, Ollie thinks this 'something' will be a toy of some sort, but he gets both a rude shock and a big surprise when his treasure turns out to be him! By following his grandmother's treasure map, he is taken on a journey of his senses, encouraged to notice what he can see, hear, touch, smell and taste. It comes as quite a surprise to him to realise that noticing such things makes him feel happy, and that the key to happiness can be found in his own mind not in material possessions. Now available in paperback, the original hardback edition was shortlisted for the Speech Pathology Australia Book of the Year Awards.
About the Author
Lynn Jenkins is a clinical psychologist, author and mother of three. Lynn is passionate about early intervention in the social and emotional development of children, and has written picture books on the topics of anxiety and worry (Lessons of a LAC, Brave, Perfect Petunias, and Grey-glasses-itis), a picture book on midfulness called Ollie's Treasures, as well as two non-fiction titles for adults, Best Start and School Start. Lynn is passionate about early intervention in the social and emotional development of children, and explores this in all her books.
Kirrili Lonergan is a children's book illustrator and mother of four. She has illustrated several picture books (Lessons of a LAC, Perfect Petunias, Brave, Grey-glasses-itis and Dandelions) as well as created designs for clothes, prints and pottery. She is the co-creator of the Lessons of a LAC school visit sessions and is currently completing her Diploma in Art Therapy. She is passionate about children's needs due to her former years working as a pediatric nurse. Kirrili is an active committee member for the CBCA Newcastle Sub-branch and a regular volunteer for Books4Outback.