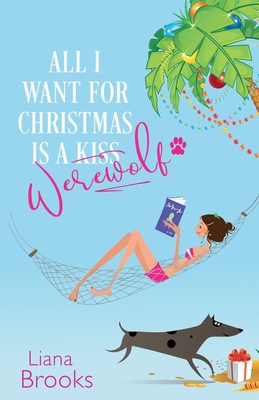 All I Want For Christmas Is A Werewolf
Paperback

* Individual store prices may vary.
Other Editions of This Title:
Paperback (12/1/2020)
Description
Del hates Christmas. As a child, she spent too many Decembers on the streets after her parents abandoned her. As an adult, the enforced family focus, the clients who see the holidays as an excuse to get gropey, and the mistletoe her well-meaning colleague Maureen hung over her work desk just seals the deal: December sucks.
If only it could stay Halloween for a couple of months instead. Del loves the excuse to slay monsters, the spooky atmosphere--and of course, the werewolves. Because everyone knows werewolves make the best lovers... Pity they're not real.
When Maureen conjures up a list of eligible bachelors for the holidays and insists Del take her pick, Del does the only reasonable thing: she lies. And when nosy office Grinch Rafael Kane asks who the lucky fellow is, Del announces it to the whole office: she's getting a dog.
So now, the first item on Del's holiday to-do list? Find a dog. Fast. Because if she doesn't, nothing will protect her from Maureen's list of Miami bachelor rejects.
A charming, sensual romance for everyone who believes in found families, happily ever after--and werewolves.
Inkprint Press, 9781925825480, 180pp.
Publication Date: December 3, 2019