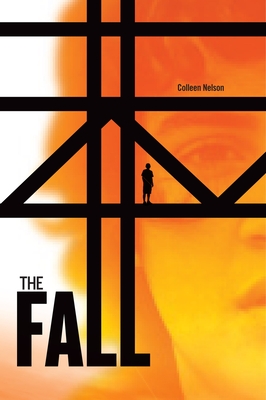 The Fall
Paperback

* Individual store prices may vary.
Description
Before Luke came into his life, all Ben cared about was skateboarding, and whether his father would ever remember that he was alive. Then there was Luke, and it felt like he was being carried along on some sort of wave. But then Luke died, and everyone at school thinks it's his fault. Maybe it is.The Fall charts the lives of three boys as they deal with the death of their friend and brother. One turns to alcohol to escape his guilt. Another looks to a gang to replace what he's lost. Ben needs to find a way to reconcile his role in Luke's death and prove that he was not to blame. He must also learn that the man he will become is his to define.
Praise For The Fall…
"Nelson masterfully explores the ways in which boys cope with tragedy and grief . . . The novel is perfectly paced, and the seriousness of the issues such as abuse, bullying, and alcoholism are offset by lighter action scenes describing Ben's skateboarding tricks. Covering ground seldom seen in YA literature, this novel is one that will generate discussion and is a necessary addition to any high school classroom shelf." — Recommended Book, Canadian Children's Book News
"The theme of how grief is handled by men and boys permeates this novel and makes it a must-read for teachers and older teens, both boys and girls." — Highly recommended, CM Magazine
"The Fall possesses an admirable grittiness." — Feature Review, Quill &Quire
"[Colleen Nelson] has a sharp ear for authentic dialogue . . . The dragons Ben faces are gangs, drugs and alcohol, but they are just as real and much more menacing than medieval monsters. Teens will relate to many things in this novel." — Winnipeg Free Press
"[Colleen Nelson's] practice listening to kids is evident in the book's pages, where the teens' exchanges with adults as well as their peers ring true" — CBC Manitoba Scene
"[Colleen Nelson] brings her careful sense of observation to bear on the development of her story and characters." — Resource Links
"I found my emotions running wild while reading The Fall … this is a book that readers everywhere should experience. To see the impact of death, and to witness the strengths that people didn't know they had until after tragedy strikes." — Chapter by Chapter
Yellow Dog, 9781926531656, 197pp.
Publication Date: April 1, 2013
About the Author
Colleen Nelson examines the consequence of choice in her novels, through believable teen characters in juxtaposing situations and social structures. She has lived in Japan and New York City, but currently resides with her husband in Winnipeg.
or
Not Currently Available for Direct Purchase