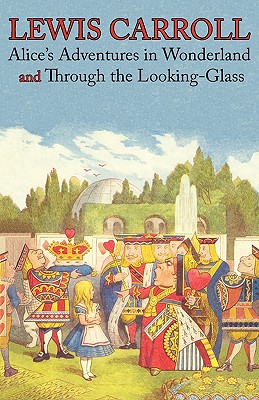 Alice's Adventures in Wonderland and Through the Looking-Glass (Illustrated Facsimile of the Original Editions) (Engage Books) (Paperback)
Engage Books, 9781926606316, 450pp.
Publication Date: March 1, 2010
Other Editions of This Title:
Paperback (11/5/2014)
Paperback (4/3/2019)
* Individual store prices may vary.
Description
Journey with Alice down the rabbit hole into a world of wonder where oddities, logic and wordplay rule supreme. Encounter characters like the grinning Cheshire Cat who can vanish into thin air, the cryptic Mad Hatter who speaks in riddles and the harrowing Queen of Hearts obsessed with the phrase "Off with their heads " This is a land where rules have no boundaries, eating mushrooms will make you grow or shrink, croquet is played with flamingos and hedgehogs, and exorbitant trials are held for the theft of tarts. Amidst these absurdities, Alice will have to find her own way home. This edition includes the 1866 facsimile of Alice's Adventures in Wonderland and the 1871 facsimile of Through the Looking-Glass, preserved in their original form. Carroll's unique play on logic has undoubtedly led to his stories lasting appeal with adults, while remaining two of the most beloved children's tales of all time. This edition is complete with all 92 original illustrations by Sir John Tenniel.