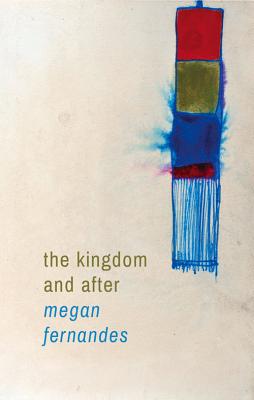 The Kingdom and After (Paperback)
Tightrope Books, Inc., 9781926639802, 80pp.
Publication Date: July 1, 2015
* Individual store prices may vary.
Description
From Tanzania to Portugal, from India to Iraq, The Kingdom and After charts the 21st-century imaginative echo of empire and displacement in our current moment of terror and globalization. Sometimes written in frank, shrunken lines and other times exploding with surrealist, jurassic imagery, the poems witness an associative mind leaping from bone temples in Tanga to the pumiced surface of extraterrestrial oceans, from a panic attack in Mumbai to the tumbling spirits of the Big Sur coastline. These poems articulate a complex portrait of female sexuality and personhood. Not only excavating the legacy of empire with philosophical rigor, the speaker also dwells in humiliation and wonder, accusation and regret, while trying to envision what indeed remains after the era of kingdoms and kinghood.
About the Author
Megan Fernandes is a Canadian-American poet and academic. She is the poetry editor of Strangers in Paris and the author of the poetry chapbooks Organ Speech and Some Citrus Makes Me Blue. Her work has been published in Boston Review, Guernica, Memorious, Rattle, Black Lawrence Press, Cosmonauts Avenue, Redivider, Upstairs at Duroc, and the California Journal of Poetics. She earned her PhD in English from the University of California–Santa Barbara and her MFA in poetry from Boston University. She is a visiting assistant professor of English at Concordia University in Montreal.
Praise For The Kingdom and After…
"Fernandes engages us in her narratives unapologetically and sometimes without permission, but we walk away unable to keep from mulling over her words . . . It is impossible for us, as readers, to dismiss the power behind Megan Fernandes' stories." —Alyse Richmond, Coal Hill Review
"The poems are surely thought provoking as they render a patchwork of time, space, histories, psychology, communities and intimacy . . . you'll certainly want the poems to sit by you for long." —Linda Ashok, The Rumpus
"Fernandes creates moments of bliss . . . She's taken time to imagine new ways of navigating broken and layered terrains, and I would highly recommend it." —Naomi B, brokenpencil.com
"Wondrous and heartbreaking, The Kingdom and After is woven with subtlety and intricate placed lines of poetry that pull apart the layers of society to show what lingers behind the seemingly mundane." —Nav Nagra, Room