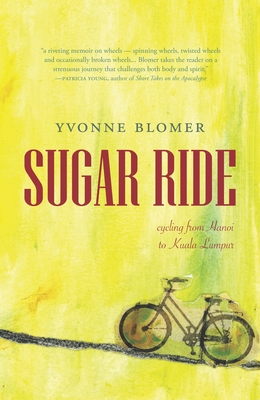 Sugar Ride (Paperback)
Cycling from Hanoi to Kuala Lampur
Palimpsest Press, 9781926794396, 250pp.
Publication Date: May 15, 2017
Description
Blomer takes you into Southeast Asia by bicycle with her husband Rupert, their two companion-like bikes and her experiences cycling over 4000km through 4 countries over three months with the little devil she takes everywhere, her type 1 diabetes. A travel memoir, Sugar Ride explores the love of cycling and the roads it can pull you up, down and along while detailing the experience of having type 1 diabetes and the literal ride of sugar that daily injections of insulin, food and exercise create. Part loves story, part true cycling adventure and part dance with the body's strengths and weaknesses, Sugar Ride is an exploration of past adventures and how to feel about those experiences in the present.
Advertisement