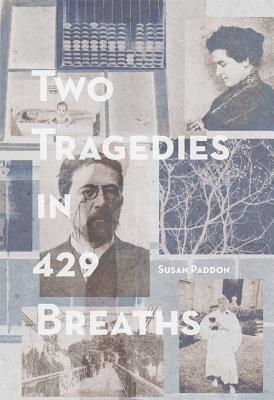 Two Tragedies in 429 Breaths
Paperback

* Individual store prices may vary.
Description
Poetry. Winner of the J.M. Abraham Poetry Award (East Coast Literary Awards). Chekhov's work and life fuse with a daughter's caring for her dying mother in this powerful debut. TWO TRAGEDIES IN 429 BREATHS is a book-length series of poems written from the perspective of a daughter who reads Chekhov obsessively while spending a spring and summer caring for her mother, who is dying from pulmonary fibrosis. Through the prism of the relationships in Chekhov's work and life an honest, intimate, and even occasionally humorous portrayal of the energy we put into each other's lives through deterioration and suffering. A prismatic, memorable debut.

...In the early

editions of Chekhov's letters, his editors removed
anything that might stain his image or the image
of Russia. An ellipsis stands in for vulgar language,
deleterious remarks, and the references to masturbation no one made confetti of his personal life.

If it were up to me, I'd prefer to talk today. To ask
my mother questions, finish half-told stories.

--from Yellow.
Brick Books, 9781926829944, 96pp.
Publication Date: August 31, 2014
or
Not Currently Available for Direct Purchase