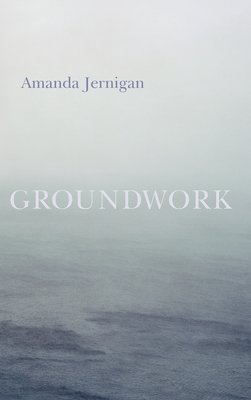 Groundwork (Paperback)
Biblioasis, 9781926845258, 61pp.
Publication Date: October 25, 2011
* Individual store prices may vary.
Description
The three sequences of Groundwork comprise a sophisticated reworking of European myth on the order of Yeats's The Tower. The first is situated by an archaeological dig in modern-day Tunisia, the second by the Garden of Eden, the third by the waters and islands of Homer's Odyssey. Together they form a devastating critique of contemporary aesthetics. Few poets today are versed in the archetypes that inform the European tradition, and even fewer can manipulate them with the grace of Amanda Jernigan. With rivers of exquisite prosody and a panoramic intellectual scope, her Groundwork has recharted the poetic landscape - and by doing so, has changed it forever. PRAISE FOR AMANDA JERNIGAN "Amanda Jernigan possesses daunting formal skill ... her lines have an emotional intensity that is no less memorable for being understated. And she has a light, perfecting touch." - David Orr, NPR.org "For years now, Amanda Jernigan's name has been traded between poets like stories of mythical beast sightings; whispers of a poet who could arrive on the scene any day to shame us all with her preternatural craft, heart, and mind. With Groundwork, Jernigan arrives not as a wide-eyed first-timer, but as a wide-eyed master. You hold in your hands a collector's item of the future. Mark my words: you'll say, I was there when." - George Murray "What a delight to read such superbly crafted poems which at the same time transcend their craft so decisively. They are light and song-like but they are also profound. She has the lovely singing line, though the poems bite too; that strengthens the melody." - Eric Ormsby
About the Author
Amanda Jernigan is a poet, playwright, essayist, and editor. Her works have been published in Canada, the United States and Germany, and are represented in the online archive of the poetry foundation.
Praise For Groundwork…
"Amanda Jernigan possesses daunting formal skill ... her lines have an emotional intensity that is no less memorable for being understated. And she has a light, perfecting touch."David Orr, NPR.org

"There is a larger harmonic vision at work... each of Groundwork's poems suddenly emerges as a unique hymn running from the earliest myths right up to the present."Quill & Quire
or
Not Currently Available for Direct Purchase