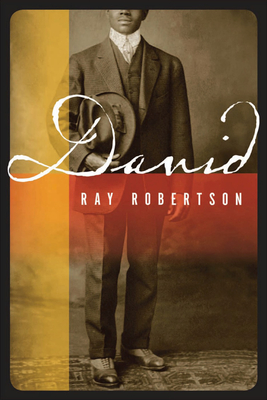 David (Paperback)
Biblioasis, 9781926845869, 296pp.
Publication Date: January 8, 2013
Other Editions of This Title:
Hardcover (8/8/2009)
* Individual store prices may vary.
Description
"God and whiskey have got me where I am. Too little of the one, too much of the other."
--David King, 1895. Born a slave in 1847, but raised as a free man by the Reverend William King, David has rebelled against his emancipator and his predestined future in the church. He's taken up residence in the nearby town of Chatham, made a living robbing graves, and now presides--in the company of a German ex-prostitute named Loretta--over an illegal after-hours tavern. These days that final, violent confrontation with Reverend King seems like a lifetime ago. The residents of Chatham know David as a God-cursing, liquor-slinging, money-having man-about-town, famously educated and fabulously eccentric. And he seems to be more-or-less happy ... that is, until the death of Reverend King brings his past crashing down upon him. Inspired by the Elgin Settlement, which by 1852 housed 75 free black families and was studied by Lincoln and Harriet Beecher Stowe,
David
is a fiery look at one man's quest for knowledge and forgiveness, and a moving portrait of life after the Underground Railroad.
Ray Robertson is the author of Why Not? Fifteen Reasons to Live.
About the Author
Ray Robertson is the author of the novels Home Movies, Heroes, Moody Food, Gently Down the Stream, and What Happened Later, as well as two collections of nonfiction (including Why Not? Fifteen Reasons to Live, shortlisted for the Hilary Weston Prize.) David is his sixth novel.
Praise For David…
"Ray Robertson's story of an angry black man living in 19th-century Ontario is a mix of historical accuracy and vivid storytelling." Globe & Mail

"David is a fascinating historical novel . . . Not only does this novel make an important contribution to our growing knowledge of local black history and life in late Victorian Canada, it is a powerful and timeless insight into the human condition.
Northern Terminus: The African Canadian History Journal

"In prose that is crisp and clean and a pure delight to read, David recounts his past, considers his hard-won independence, and admits his secrets. But this is no history lesson. Robertson has created a wonderful range of characters in this novel, some of them based in reality, all of them complex, immediate and fascinating. But best of all is David himself. Charming, smart, and audacious, he's good company."Gil Adamson, author of The Outlander

"David is that rarest thing--a novel about the past that burns with the vibrancy of contemporary life--and its eponymous hero is one of the wisest, funniest, and most enchanting characters I've encountered in a long time."Todd Babiak, author of The Book of Stanley
or
Not Currently Available for Direct Purchase