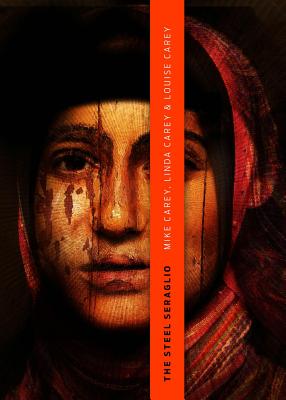 The Steel Seraglio (Paperback)
Chizine Publications, 9781926851532, 424pp.
Publication Date: March 15, 2012
* Individual store prices may vary.
Description
The sultan Bokhari Al-Bokhari of Bessa has 365 concubines--until a violent coup puts the city in the hands of the religious zealot Hakkim Mehdad. Hakkim has no use for the pleasures of the flesh: he condemns the women first to exile and then to death. Cast into the desert, the concubines must rely on themselves and each other to escape from the new sultan's fanatical pursuit. But their goals go beyond mere survival: with the aid of the champions who emerge from among them, they intend to topple the usurper and retake Bessa from the repressive power that now controls it. The assassin, Zuleika, whose hands are weapons. The seer, Rem, whose tears are ink. The wise Gursoon, who was the dead sultan's canniest advisor. The camel-thief, Anwar Das, who offers his lying tongue to the concubines' cause. Together, they must forge the women of the harem into an army, a seraglio of steel, and use it to conquer a city. But even if they succeed, their troubles will just be beginning--because their most dangerous enemy is within their own number.
About the Author
Linda, Louise and Mike Carey are three writers living in North London. Sometimes they write together, sometimes alone. Louise wrote The Diary of a London Schoolgirl for the website of the London Metropolitan Archive. She also co-wrote the graphic novel Confessions of a Blabbermouth with Mike. Linda, writing as A.J. Lake, authored the Darkest Age fantasy trilogy. She has also written for TV, most notably for the German fantasy animation series Meadowlands. Mike has written extensively in the comics field, where his credits include Lucifer, Hellblazer, X-Men and The Unwritten (nominated for both the Eisner and Hugo Awards). He is also the author of the Felix Castor novels, and of the X-Men Destiny console game for Activision. He is currently writing a movie screenplay, Silent War, for Slingshot Studios and Intrepid Pictures. They share their crowded house with two other writers/artists, a cat, and several stick insects.
or
Not Currently Available for Direct Purchase