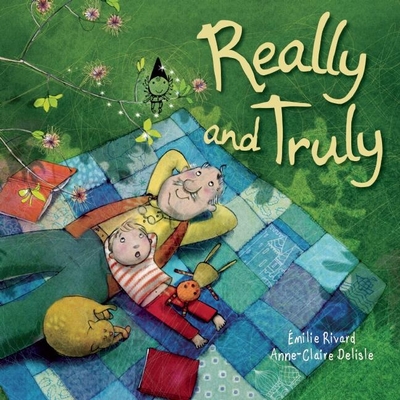 Really and Truly (Hardcover)
Owlkids, 9781926973401, 24pp.
Publication Date: August 14, 2012
Description
With tenderness, sensitivity, and humor, Really and Truly explores the effect that dementia has on a young boy named Charlie and his family.
Charlie is very close to his grandfather, who loves to tell fanciful stories about pirates, witches, and gnomes that amuse Charlie to no end. But lately, Charlie's grandpa doesn't have any new stories to tell -- in fact, some days grandpa doesn't even recognize Charlie. A disease has stolen grandpa's memories, his appetite, and even his smile.
Charlie wants so much to make his grandpa smile again that he comes up with a plan to tell him stories -- the same ones that grandpa used to tell Charlie to make him laugh Without shying away from the inevitable heartache that comes from watching loved ones suffer, Really and Truly is a spirited book for young readers struggling to remain optimistic during troubling times.
About the Author
Emilie Rivard studied creative writing at Universite Laval in Quebec City and focused her writing on exploring imagination and creativity. She writes regularly for Les Explorateurs and has written several beloved children's books in French. She lives in Quebec City, Canada. Anne-Claire Delisle has taught illustration at Cegep de Sainte-Foy in Quebec for more than twenty years. She is the illustrator of the popular French children's series Pomme et Pepin. She lives in Sainte-Foy, Canada.
Praise For Really and Truly…
"Right away Grandpa turns and looks at us. I think he almost believes me! Thanks to my story, he isn't looking at the cars outside anymore." — from the book
Advertisement