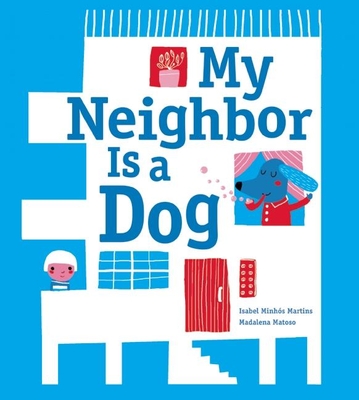 My Neighbor Is a Dog (Hardcover)
Owlkids, 9781926973685, 32pp.
Publication Date: April 9, 2013
Description
Living in an apartment building can sometimes mean sharing walls with a host of characters -- but what about with crocodiles, elephants, and bears? Much to her delight, this is the motley crew that one little girl finds herself living amongst.
Her parents, however, find all their new neighbors to be a little strange. While the little girl is enjoying the saxophone music her friendly dog neighbor plays, her parents bemoan the hair he leaves all over the stairs. When the little girl is grateful for the car wash her helpful elephant neighbors provide, her parents complain of the size of their sheets on the clothesline.
It turns out the girl's parents have a good reason to look down on everyone -- they're giraffes Fed up with their unconventional neighbors, these stuck-up parents decide to move away. But the girl vows to return to live in the building again once she grows up, which is a decision her neighbors don't find strange at all

About the Author
Isabel Minhos Martins is the author of When I Was Born and Little Lamb, Have You Any Wool? She is also the co-founder of Planeta Tangerina, a Portuguese publisher of innovative children's books. She lives in Lisbon, Portugal. Madalena Matoso studied communication design at Lisbon College of Fine Arts and completed a postgraduate degree in graphic editorial design at the Faculty of Fine Arts Barcelona. She is a prolific illustrator of children's books and lives in Lisbon, Portugal.
Advertisement