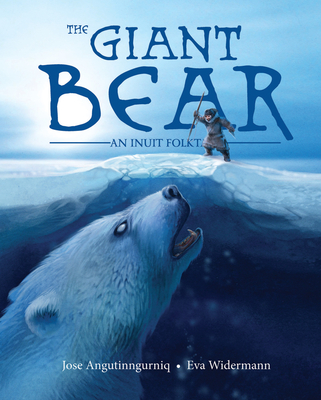 The Giant Bear: An Inuit Folktale (Hardcover)
An Inuit Folktale
Inhabit Media, 9781927095034, 32pp.
Publication Date: September 1, 2012
Description
One of the most terrifying creatures to be found in traditional Inuit stories is the nanurluk, a massive bear the size of an iceberg that lives under the sea ice. Its monstrous size and ice-covered fur make it an almost impenetrable foe. Jose Angutingunrik, a gifted storyteller and respected elder from Kugaaruk, Nunavut, brings to life a story of the great nanurluk that has been told in the Kugaaruk region for generations.
About the Author
Jose Angutingunrik is an elder and storyteller from Kugaaruk, Nunavut. Eva Widermann is a freelance illustrator and concept artist whose work has been published in a wide variety of books, magazines, and games. Her work has become renowned for its realistic and evocative edge.
Advertisement