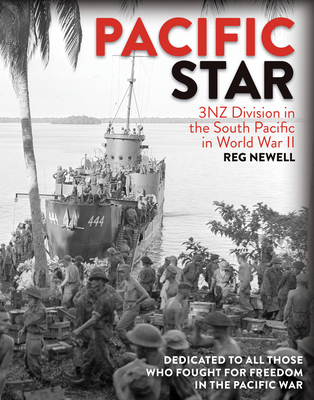 Pacific Star (Hardcover)
3NZ Division in the South Pacific in World War II
Exisle Publishing, 9781927187838, 232pp.
Publication Date: November 4, 2015
* Individual store prices may vary.
Description
The war in the South Pacific saw some of the most gruelling fighting of World War Two. Conditions were unpleasant - fetid heat, torrential downpours and hostile flora and fauna - while the Japanese enemy were ruthless and would often fight to the last man. Amphibious warfare, jungle warfare and the need to co-operate with their American allies all meant that extra demands were made on New Zealand soldiers.
Yet the war in the South Pacific came to be perceived as an easy war and, with the exception of Guadalcanal, was generally overlooked by historians. From ignorance of what the soldiers were called upon to endure, the notion arose that service in the South Pacific was somehow less worthy than the 'real war' in Europe against the Nazis. This attitude continued in the postwar world, and today the soldiers of 3NZ Division are all but forgotten.
Pacific Star sets the record straight, shedding new light on the sacrifices and tribulations which the soldiers of 3NZ Division had to endure in the service of the Allied cause. The book covers their initial deployment in Fiji and New Caledonia and describes the major battles the division fought in the Solomons - Vella Lavella, the Treasury Islands and the Green Islands - as well as their sometimes strained relationship with the US military. Reg Newell has interviewed veterans for this important book, which includes new maps and previously unpublished photographs.
About the Author
Reg Newell has had a lifelong interest in military history. After gaining a master's degree through the American Military University, he completed a doctorate at Massey University on New Zealand's involvement in the South Pacific in World War Two. Pacific Star is based on his doctoral research. He is passionate about restoring the reputation of 3NZ Division and ensuring its feats are not forgotten. A lawyer for more than 30 years, he lives in Wellington.
or
Not Currently Available for Direct Purchase