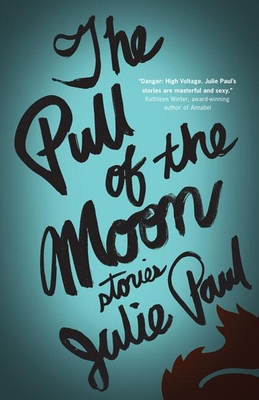 The Pull of the Moon
Paperback

* Individual store prices may vary.
Description
Whether set in a cottage or a Montreal market, a graveyard or a backyard, these stories transport readers into the lives of people they'll recognize. We may not have neighbors who want to make squirrels into pets or sell us a piece of the moon; our son may not have been asked to donate sperm to his girlfriend's mother; our sister may not want us to bring a dead cat across the border; we may not have an imaginary husband, a secret brother, or a friend who's turned to murder in a custody battle. But in each of these stories, people are trying to figure out how to live in a world that doesn't always seem hospitable. The Pull of the Moon examines both human nature and animal instinct, as well as the negotiation between these impulses and desires. Ultimately, these characters want what most of us want: connection, belonging, love, and forgiveness.

Touchwood Editions, 9781927366325, 192pp.
Publication Date: September 23, 2014
About the Author
Julie Paul is the author of The Jealousy Bone and The Pull of the Moon. Her stories, poems, and essays have been published in numerous journals, including The New Quarterly, The Malahat Review, The Fiddlehead, The Dalhousie Review, Geist, and Canadian Living, and in the anthologies Coming Attractions 07 and Women Behaving Badly. She lives in Victoria, British Columbia. Visit juliepaul.ca.