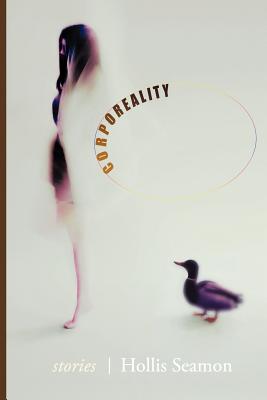 Corporeality
Paperback

* Individual store prices may vary.
Description
Fiction. In CORPOREALITY, Hollis Seamon's latest fiction collection, we meet the cat lady, the professor dealing with a plagiarist while coping with personal hardships, sibling rivalry of the unnaturally cursed kind, the dog that goes beyond everyday dog sense and scent to protect its owners. These are some of the eclectic characters and settings that make CORPOREALITY irresistible and difficult to put down once you've started reading. Like her preceding collection Body Work and mystery novel Flesh, this book is a testament to Seamon's ample gifts as a storyteller.

Hollis Seamon's CORPOREALITY is a wonderful collection of stories, dazzling and unsentimental, full of everyday tragedies, fairy-tale motifs, and rambunctious, life-affirming characters who stand up to bullies and to fate, whether in a hospice, a flophouse, or a university classroom. It's a feast of language that you won't soon forget.--Alan Davis.
Able Muse Press, 9781927409039, 204pp.
Publication Date: January 31, 2013