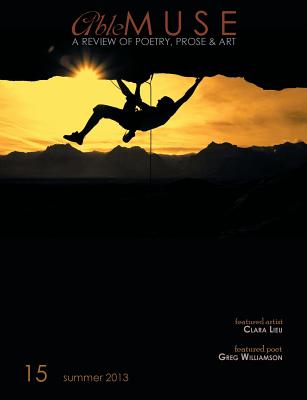 Able Muse Summer 2013
Paperback

* Individual store prices may vary.
Description
This is the seminannual Able Muse Review (Print Edition) - Summer, 2013 issue. This issue continues the tradition of masterfully crafted poetry, fiction, essays, art & photography, and book reviews that have become synonymous with the Able Muse--online and in print. After more than a decade of online publishing excellence, Able Muse print edition maintains the superlative standard of the work presented all these years in the online edition, and, the Able Muse Anthology (Able Muse Press, 2010).
." . . ABLE MUSE ] fills an important gap in understanding what is really happening in early twenty-first century American poetry." - Dana Gioia.
CONTENTS:
EDITORIAL -- Alexander Pepple.
FEATURED ARTIST -- Clara Lieu;
(Interviewed by Sharon Passmore).
FEATURED POET -- Greg Williamson;
(Interviewed by Stephen Kampa).
FICTION -- Jim Meirose, Ilya Lyashevsky, Haley Hach, Jonathan Danielson.
ESSAYS -- David Mason, N.S. Thompson, Peter Byrne.
BOOK REVIEWS -- David Caplan.
POETRY -- Dick Allen, Fred Longworth, Catharine Savage Brosman, N.S. Thompson, Timothy Murphy, D.R. Goodman, Len Krisak, Propertius, Callie Siskel, Jen DeGregorio, Robert J. Levy, Ryan Wilson, Robert Schultz, Colin Dodds, Gerald Bosacker.
Able Muse Press, 9781927409213, 142pp.
Publication Date: May 15, 2013