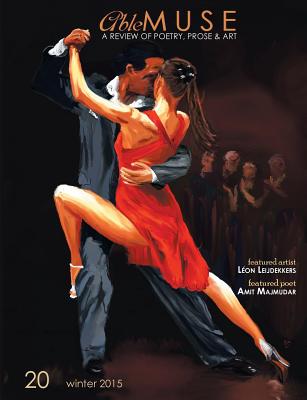 Able Muse Winter 2015
Paperback

* Individual store prices may vary.
Description
Magazine. Poetry. Fiction. Literary Nonfiction. Art. This is the seminannual ABLE MUSE REVIEW (Print Edition) - Winter 2015 issue, Number 20. This issue continues the tradition of masterfully crafted poetry, fiction, essays, art & photography, and book reviews that have become synonymous with the Able Muse--online and in print. After more than a decade of online publishing excellence, ABLE MUSE print edition maintains the superlative standard of the work presented all these years in the online edition, and, the ABLE MUSE ANTHOLOGY (Able Muse Press, 2010).

... ABLE MUSE ] fills an important gap in understanding what is really happening in early twenty-first century American poetry.--Dana Gioia.

CONTENTS:

WITH THE 2015 ABLE MUSE WRITE PRIZE FOR POETRY & FICTION - Includes the winning story and poems from the contest winners and finalists.

EDITORIAL - Alexander Pepple

FEATURED ARTIST - L on Leijdekkers

FEATURED POET - Amit Majmudar; (Interviewed by Daniel Brown)

FICTION - Paul Soto, Lynda Sexson, Andrea Witzke Slot

ESSAYS - N.S. Thompson, Moira Egan

BOOK REVIEWS - Stephen Kampa, Robert B. Shaw

POETRY - X.J. Kennedy, Wendy Videlock, Kim Bridgford, Peter Kline, Catharine Savage Brosman, Terese Coe, Steven Winn, Jay Udall, Beth Houston, Jennifer Reeser, Leslie Schultz, Ryan Wilson, Max Gutmann, Freeman Rogers, Dan Campion, Brooke Clark, David Stephenson, Autumn Newman, James Matthew Wilson, Athar C. Pavis, Jeanne Wagner, Elise Hempel.
Able Muse Press, 9781927409633, 160pp.
Publication Date: December 1, 2015