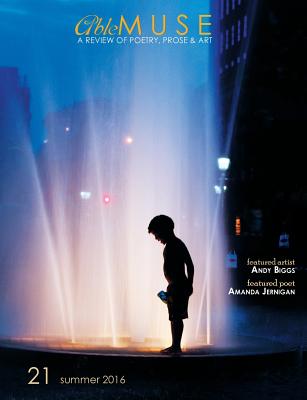 Able Muse Summer 2016
Paperback

* Individual store prices may vary.
Description
Magazine. Poetry. Fiction. Literary Nonfiction. Art. Essays. This is the seminannual ABLE MUSE REVIEW (Print Edition) - Summer 2016 issue, Number 21. This issue continues the tradition of masterfully crafted poetry, fiction, essays, art & photography, and book reviews that have become synonymous with the Able Muse-online and in print. After more than a decade of online publishing excellence, ABLE MUSE print edition maintains the superlative standard of the work presented all these years in the online edition, and, the ABLE MUSE ANTHOLOGY (Able Muse Press, 2010).

. . . ABLE MUSE ] fills an important gap in understanding what is really happening in early twenty-first century American poetry. --Dana Gioia.

CONTENTS:

EDITORIAL - Alexander Pepple.

FEATURED ARTIST - Andy Biggs.

FEATURED POET - Amanda Jernigan; (Interviewed by Ange Mlinko).

FICTION - Andrew Valentine, Terri Brown-Davidson, John Christopher Nelson, Timothy Reilly.

ESSAYS - Ron McFarland, N.S. Thompson, Barbara Haas.

BOOK REVIEWS - Amit Majmudar, John Ellis.

POETRY - Midge Goldberg, Jean L. Kreiling, Sankha Ghosh, Timothy Murphy, Pedro Poitevin, Joseph Hutchison, Pierre de Ronsard, Heinrich Heine, Catharine Savage Brosman, Rachel Hadas, Stephen Palos, Bruce Bennett, Doris Watts, Jeanne Emmons.
Able Muse Press, 9781927409787, 164pp.
Publication Date: July 7, 2016