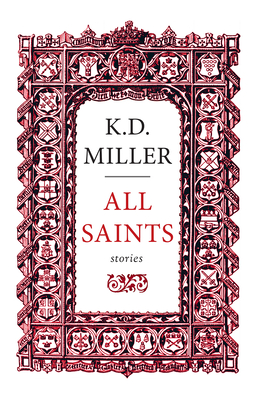 All Saints (Paperback)
Biblioasis, 9781927428634, 222pp.
Publication Date: May 6, 2014
* Individual store prices may vary.
Description
Shortlisted for the 2014 Rogers Writers' Trust Fiction Prize
Longlisted for the 2014 Frank O'Connor Award In a linked collection that presents the secret small tragedies of an Anglican congregation struggling to survive, All Saints delves into the life of Simon, the Reverend, and the lives of his parishioners: Miss Alice Vipond, a refined and elderly schoolteacher, incarcerated for a horrendous crime; a woman driven to extreme anxiety by an affair she cannot end; a receptionist, and her act of improbable generosity; a writer making peace with her divorce. Effortlessly written and candidly observed, All Saints is a moving collection of tremendous skill, whose intersecting stories illuminate the tenacity and vulnerability of modern-day believers. Praise for All Saints "Fictional places have been mostly secular of late: the home, the bar, the workplace. Standing at the centre of K.D. Miller's touching and intimate collection of linked stories is, unfashionably, a church. All Saints is not just the setting for the habits and rituals of this motley group--parishioners, priest, passersby--but the central image that gives these stories their poignancy. As obsolescence threatens the church, it also puts in peril the connections each character has to others at the very time the world so badly needs human connections. All Saints is a moving and soulful book."--Caroline Adderson

About the Author
K. D. Miller is the author of two previous short story collections (Give me Your Answer and Litany on a Time of Plague), a novel (Brown Dwarf)and an essay collection, Holy Writ. Her work has twice been collected in The Journey Prize Anthology and Best Canadian Stories, and she has been nominated for a National Magazine Award for Fiction. She lives and writes in Toronto.