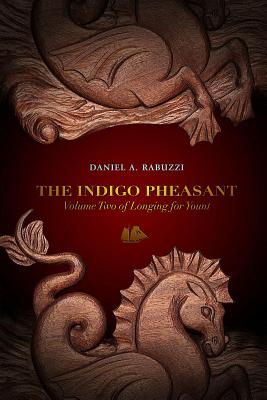 The Indigo Pheasant (Paperback)
Volume Two of Longing for Yount
Chiteen, 9781927469095, 349pp.
Publication Date: October 9, 2012
Other Editions of This Title:
MP3 CD (7/5/2016)
* Individual store prices may vary.
Description
London 1817. Maggie Collins, born into slavery in Maryland, whose mathematical genius and strength of mind can match those of a goddess, must build the world's most powerful and sophisticated machine--to free the lost land of Yount from the fallen angel Strix Tender Wurm. Sally, of the merchant house McDoon, who displayed her own powers in challenging the Wurm and finding Yount in The Choir Boats, must choose either to help Maggie or to hinder her.
Together--or not--Maggie and Sally drive to conclusion the story started in The Choir Boats--a story of blood--soaked song, family secrets, sins new and old in search of expiation, forbidden love, high policy and acts of state, financial ruin, betrayals intimate and grand, sorcery from the origins of time, and battle in the streets of London and on the arcane seas of Yount.
About the Author
Daniel A. Rabuzzi studied folklore and mythology in college and graduate school, and keeps one foot firmly in the Other Realm. His fiction and poetry have appeared in Sybil's Garage, Shimmer, ChiZine, Lady Churchill's Rosebud Wristlet, Abyss & Apex, Goblin Fruit, Mannequin Envy and Scheherezade's Bequest. He has also had twenty scholarly and professional articles published on subjects ranging from fairytale to finance. A former banker, Daniel earned his doctorate in 18th-century history, with a focus on issues of family, gender and commerce in northern Europe. He is now an executive at a global non-profit organization that provides educational materials to children from under-resourced and traditionally marginalized communities. Daniel lives in New York City with his wife and soul-mate, the artist Deborah A. Mills, along with the requisite two cats. Contact Daniel at www.DanielARabuzzi.com.
or
Not Currently Available for Direct Purchase