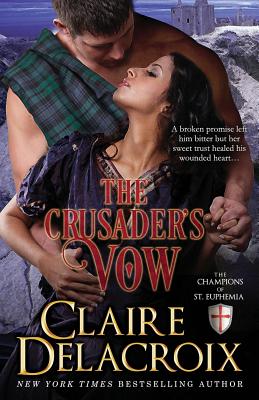 The Crusader's Vow (Paperback)
A Medieval Romance (Champions of St. Euphemia #4)
Deborah A. Cooke, 9781927477748, 338pp.
Publication Date: March 20, 2017
* Individual store prices may vary.
Description
A company of knights chosen to deliver a sealed trunk from the Templar treasury in Jerusalem to safekeeping in Paris. A group of pilgrims seeking the protection of the Templars to return home as the Saracens prepare to besiege the city. A mysterious treasure that someone will even kill to possess...
Returning home to Scotland triumphant after his military service, and entrusted with the precious relic of the Templars, Fergus is more than ready to wed his beloved Isobel and begin their life together. To his dismay, Isobel has wed another in his absence, and he believes all of merit is stolen from his life--until Leila resolves to win the valiant highlander's heart for her own. She is convinced of her own success, until Isobel tempts Fergus anew.