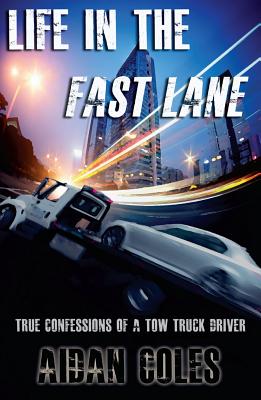 Life in the Fast Lane
True Confessions of a Tow Truck Driver
Paperback

* Individual store prices may vary.
Description
There is a dark underbelly to every city, and one group of professionals spend most of their time lurking within. Unloved, unappreciated and mostly unseen: tow truck drivers. Join accomplished magazine columnist and 20-year towing veteran Aidan Coles as he blows the hood off the true story of what being a towman is.Ever wondered why tow trucks seem to block the middle of a busy street in rush hour for no apparent reason? Or how tow truck drivers seem to always know exactly where the illegally-parked cars are? Or even what happens to those cars once they've been hauled away? This book reveals all, from high-speed impacts to high-jinks on scooters.Take it from the author himself: "I've been the low boy all the way to general manager and have done every job in the industry including toilets. Yes, I've impounded a portable toilet."
Promontory Press Inc., 9781927559079, 120pp.
Publication Date: May 1, 2013
About the Author
Desperate to escape the winters of Ottawa, Aidan Coles found his way to Victoria, BC in 1995 and, armed with a resume of a few odd-jobs in towing and mechanics, sat down with the yellow pages and phoned every tow company in town until one of them hired him. That stubborn determination has seen him through everything that 20 years of towing could throw at him. He's still in Victoria, and he still hates winter.
or
Not Currently Available for Direct Purchase